For those of you who don't know me well, I have a really lucky beauty secret in my back pocket – my little sister Whit!
Whit's gonna kill me for digging this gem up!
Circa 1997
My fave part (hard to pick!): the 'tarantula lashes' we did.
One of my faves EVER.
Whit and Bryan's Wedding ~ 7-10-10
With Mom and Dad
SHAMELESS PROMOTION: I am completely honest when I tell you that she (or I with her instruction) has done the wedding make-up for everyone we know. She's brilliant. And I can take good instruction when it's coming from the Master. It should come as no surprise that Whit did wedding make-up for Lori and me at our own weddings (which were 4 weeks apart) back in 2005 – fake eyelashes included!
A true Lor and Eth classic: Halloween 1995
BEAUTY SECRET: As to the fake eyelashes, I RECOMMEND THEM EMPHATICALLY! Fake eyelashes may be purchased at Target, Walgreen's and cosmetic stores such as Ulta. (Whit happens to be a store manager at an Ulta in suburban Atlanta.) One package of eyelashes costs around $3.00, or even less (get an Ulta club membership (it's free) and you'll get mailers and emails with discount coupons). The thing about fake eyelashes is that they add a huge element of glamour that will make you look stunning, but not overdone. People will know you look gorgeous, but will not quite be able to put their finger on what's icing the cake. Subtle glamour is sublime! [See wedding pics above - we've got 'em on.] I am certain we'll do a post about this later.
Back to the point, for Whit's first Guest Star appearance, and in honor of our first theme TEN DAYS OF WUV, Lori and I thought that a tutorial on sultry SMOKY EYE MAKE-UP would be just the thing for your Valentine's Day date!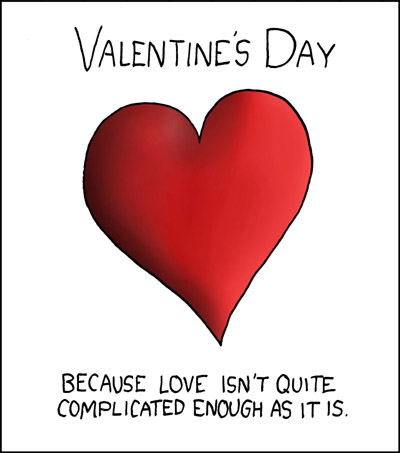 There are many options to choose from. Through trial and error, Whit and I deduced that my skin and hair are too fair to do a true charcoal smoky eye on me. I look like a zombie. Does that leave me out to dry on this look? Heck no! Whit wouldn't let it happen.
Evaluate your palette (your gorgeous face) and pick your art supplies (smoky eye make-up). If you have darker skin tones, complexions and/or hair, use the charcoal colors. If you have fairer skin tones, complexions and/or hair, use shades of chocolate brown
which is what I'll do here.
JS, below, is rocking the peacock greens version.
My inspiration for smoky glamour!
Why won't my hair do that???
Whit gave me a higher-end kit by Urban Decay called Smoke Out which cost $34.00. Of course I was super thrilled that she splurged on me for Christmas!
Super Smoke Out!
I found the same color palette in a kit at Super Target by Maybelline for $4.94. According to Whit, there are smoky eye palettes in all price ranges, each of which will give you the look we're talking about here – GORGEOUS!
You can't read it well, but the shadow is imprinted with directions.
Directly from Whit, this is what to do. I will model each step in pictures, don't laugh. I am new at self-portraits too.
STEP ONE: If you have it, apply an eye make-up primer such as the Urban Decay Primer Potion I have. It keeps the shadow on without smudging or migrating to the crease of your eyelid.
STEP TWO: Apply the matte nude color shadow on the part of your eyelid between the eyebrow and crease.
STEP THREE: Apply the medium tone color on the part of your eyelid between the eyelashes and crease.
STEP FOUR:
Apply the medium tone shadow with a fine brush all along your lower lashes in a thick line. You can add a small amount of the dark-tone shadow as well, but do that on the outer corner of your lower lashes.
STEP FIVE:
Add the intensity of the dark-tone shadow by smudging it on the out half of your lower lid and up to the point of the crease. It should be thicker at the outer corner of your upper lashes. Lightly use a blending brush to blend all of the colors together.
STEP SIX:
Apply a black eyeliner along your lower lash-line from the outer corner of your eye to approximately 1/3 in toward the length of your lash-line. Apply black eyeliner along your upper lash-line from the outer corner of your eye to approximately 2/3 in toward the length of your lash-line. Take a Q-tip and lightly smudge the eyeliner you have just applied to soften the lines.
STEP SEVEN:
Using your black eyeliner, pencil all the way around your inner lash-line – that's right, the part of your eyelid between your lashes and eyeball. DISCLAIMER – you must be careful doing this. You must also ensure that your eyeliner and other implements are clean.
STEP EIGHT: Apply black mascara. I usually do one coat for full coverage, top and bottom lashes. I allow that to dry for a few minutes, then I apply another coat just to the tips of my upper and lower lashes to extend their length. This technique will work no matter what you've got for lashes.
J
I like Cover Girl Lash Blast mascara – and I only ever buy black or blackest black of any brand.
OTHER TIPS: Be sure you apply blush, a peachy glowing color usually contrasts well with the smoky eye look – you don't want it to be too harsh or dramatic on your cheeks because it's your eyes that get the spotlight today. But, you do need color on your cheeks. As to lipstick/gloss, stick with a light to medium color nude, peachy or mauve color – I personally like a colored gloss in light peaches and mauves. Or, my favorite gloss EVER: Philosophy Vanilla Birthday Cake. Again, you need lipcolor, but your eyes are in the spotlight, so you just do one dramatic element at a time, the rest are for complement.
So, my friends, go on out and smoke up those eyes! Your Valentine will thank you!
PS - you can see another pic of me wearing the smoky eye look in the baby food post - peeling red beets. I thought I should look foxy making beet puree. :)